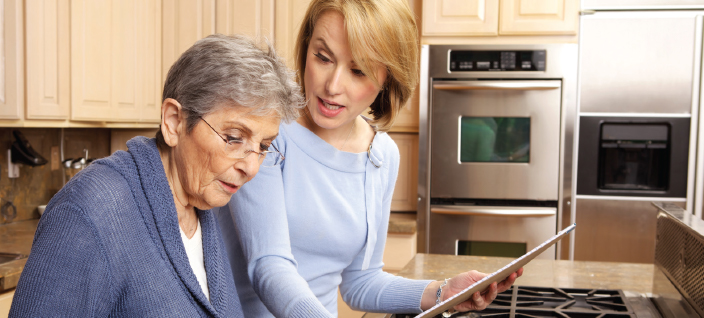 Be At Home
Supported Homes
Located in both rural and urban communities, our homes are customized to meet the physical and social needs of the people we support. Staffed 7 days a week, 24 hours a day, Pathways Supported Homes are caring environments for small groups of people making and sharing a home. These homes provide a place for people living with an acquired brain injury to reconnect with family and friends to build new relationships towards living their best possible life.
Supported Independent Living (SIL)
Many people with a brain injury are able to live independently with some support in their communities. Pathways Supported Independent Living (SIL) Program assists people to find places to live and our professional staff provide support to clients based on their individual needs such as: 
Daily living activities such as banking, meal planning, grocery shopping and meal preparation;
Access medical services and medication management;
Financial support to promote independence;
Re-establishing and maintaining family relationships;
Developing skills for time management, problem solving, memory training, regaining motivation, strategies for living with a brain injury;
Being an active and engaged member of their community by attending leisure, cultural, arts and recreational events;
Support with legal services and proceedings; and,
Support with rehabilitation exercise programs.
Family Home
Family home providers offer a person living with a brain injury more opportunities, choices and independence. They make a commitment to providing a safe, nurturing environment to support people in living their best life.
Through a meticulous approval and matching process, we assess shared interests, compatibility, location and access to services. People with a brain injury continue to be supported by professionals from Pathways to Independence while sharing a home with a host family.
Become a Pathways Family Home Provider Today!
Call Inna Thomka at 613-962-2541 Ext. 361 to learn how.