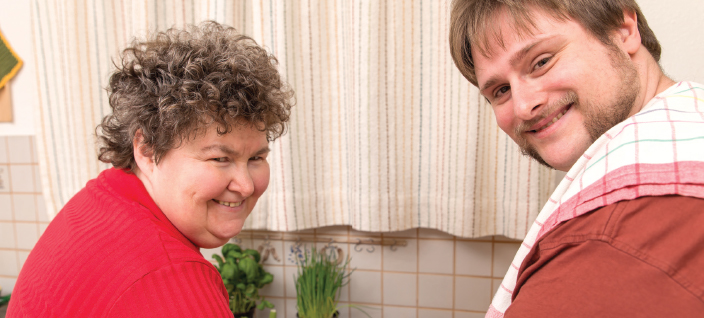 What is ABI?
Acquired Brain Injury or ABI can often be confused with congenital or degenerative diseases such as autism or a developmental disability. ABI is damage to the brain caused after birth and can result from a traumatic or non-traumatic event. It usually affects cognitive, emotional, behavioural or physical functioning. Acquired brain injuries currently impact about 1.5 million Canadians, and every year another 160,000 people experience an acquired brain injury. These rates continue to rise as more Canadians are experiencing and reporting incidents of ABI.
How can Pathways help?
Our programs and services span the continuum of care. Pathways works with each person to create their customized service plan so that the person's unique needs, goals and preferences are reflected. The service plan supports a client's rehabilitation and reintegration to the community following a brain injury. In addition to assisting with activities of daily living, we actively work with the person to access social networks and community partners based on what is important and meaningful to them.
Our services are available to anyone who has acquired a brain injury and is over the age of 18. To access services, medical documentation of the diagnosis is required.
To help people living with ABI lead their best possible lives, we offer innovative, community-based services, customized to their unique needs and circumstances. Based on their injury, services could include:
Supportive housing options;
Short-term respite;
Physiotherapy;
Occupational Therapy;
Behaviour Management;
Speech Therapy;
Psychological & Psychiatric Services;
Nursing;
Dietician;
Adult Education or Upgrading;
Family support; or
Legal Services.
Pathways to Independence provides services in the Ottawa and Quinte Regions, Prince Edward & Lennox & Addington Counties.