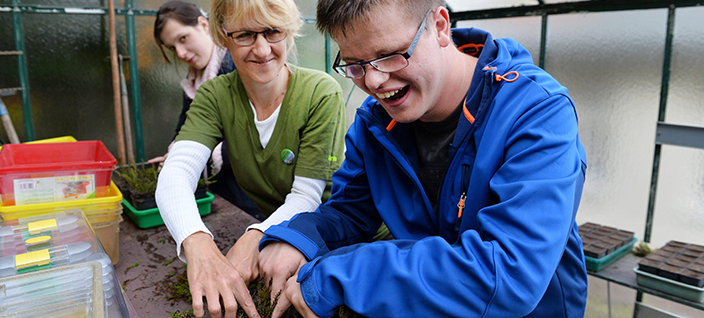 CARF
The Commission for the Accreditation of Rehabilitation Facilities, (CARF) is an independent, non-profit accreditor of health and human services. The CARF standards are internationally recognized.
Pathways believes that reviewing our services against CARF standards allows us the opportunity to continuously improve our services and demonstrate our commitment to transparent and accountable practices.
Pathways to Independence has been accredited since 2009, receiving our fifth, 3 year accreditation from CARF in December 2021.
See our full Accreditation Report here.
The positive attitudes of staff members were witnessed throughout the survey process. Staff member know the unique needs of the clients that they work with, and they evidenced ways to support the clients through advocating additional supports and obtaining grants for adaptive equipment.
– CARF Accreditation Report, January 2022