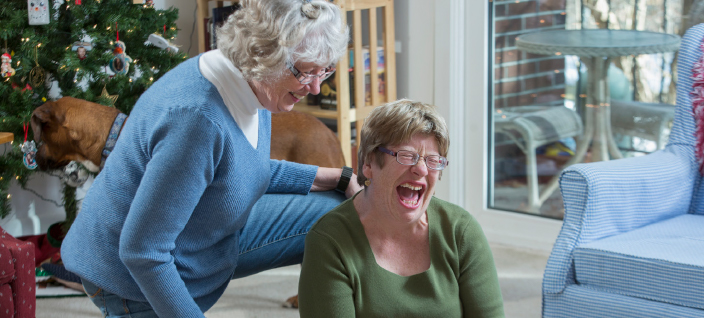 Be At Home
Supported Homes
Located in both rural and urban communities, our supported homes are customized to meet the physical and social needs of the people we serve. Staffed 7 days a week, 24 hours a day, Pathways Supported Homes are caring environments for small groups of people making and sharing a home. Through our homes, clients can make new friends, be supported yet independent and have a space that reflects their personal style and interests.
Supported Independent Living (SIL)
Pathways Supported Independent Living (SIL) Program assists people to find places to live and our professional staff provide support to clients based on their individual needs. This support may include:
Assistance with banking;
Meal planning & grocery shopping;
Medication management;
Attending medical appointments;
Attending community events;
Learning about transportation services;
Healthy living & wellness.
Confidence gained from learning new skills support our client's independence and decision-making, while boosting their self-confidence to actively participate in their community.
Family Home
More opportunities, choices, independence and quality of life are some of the benefits offered to people with developmental disabilities when they are able to live with a family home provider.
Following a thorough approval and matching process that includes assessing shared interests, compatibility, location and access to services, a supported person lives with another family and shares in their lives.
Supported by professionals from Pathways to Independence, their family and friends, the Family Home program enables a person to share a home and lifestyle.
Become a Pathways Family Home Provider Today!
Call Inna Thomka at 613-962-2541 Ext. 361 to learn how.